Music Production 300 Series Workshops Spring 2023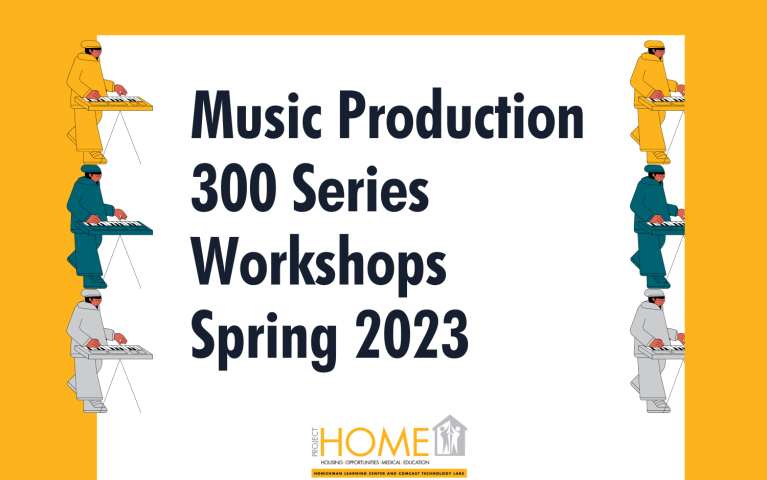 Music Production 300 Series Workshops Spring 2023
Sampling Workshop
Remixing Workshop
Mixing and Mastering Workshop
Apply here https://forms.gle/Xofv9p2e645jVGzz9

Thursday, February 24, the initial application deadline
The application will completely close on March 24.
Enrollment in each workshop will be determined separately.

Free hands-on, in-person training classes.
For adults 18 years old +
Space is limited.
Schedule

Each workshop is a 2-week class.
Sampling Workshop is March 6 - 16
Remixing Workshop is March 20 - 30
Mixing and Mastering Workshop is April 3 - 13
Monday - Thursday
12:30 pm - 2:30 pm

At the Project HOME Digital Music Studio Lab in North Philly.
Sign up for email updates https://bit.ly/2S4K4RF (make sure to check the "Adult Education and Employment" box).