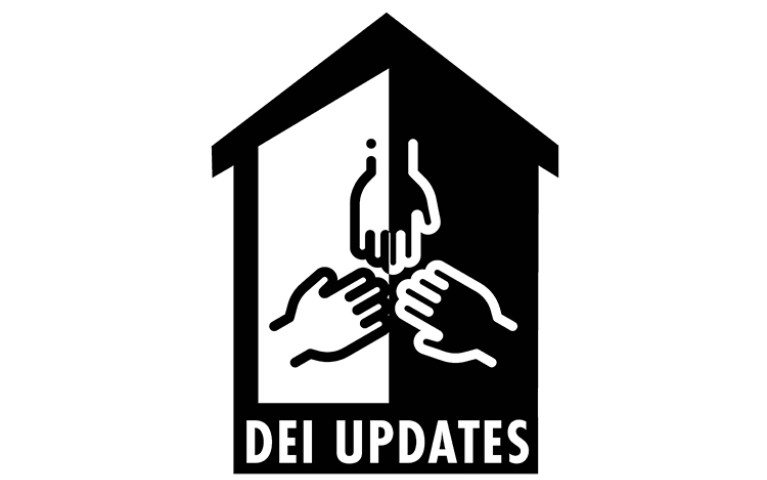 "Becoming an anti-racist organization is a journey not a destination." - Natalia Cardona Sanchez
I have been at Project HOME, in the role of vice president of diversity, equity, and inclusion (DEI), for about two months. It has been a whirlwind of support from staff, executive team leaders and managers across the organization. Every time I visit a Project HOME site I meet staff members who welcome me with enthusiasm. I truly feel like I am home thanks to all the support I have received!
The 2020 murders of Breonna Taylor and George Floyd (and many other Black people before that) prompted a long-overdue racial reckoning in the United States and put racial justice into sharp focus for our organization. As a result, and with the impetus that Black, Indigenous, and people of color (BIPOC) staff created over the last year, Project HOME made new steps toward our goal of being an Anti-Racist organization. Over the last two months, I have learned all about the steps we have taken to center racial diversity, equity, and inclusion and the places where we have more work to do. Here are some early lessons from my first two months here.
Becoming an anti-racist organization is a journey not a destination. Two years ago, staff worked to bring Frontline to our organization, a consultant firm that identified the unmet needs that our staff were experiencing with regards to racial, equity, diversity, and inclusion, and some of the steps Project HOME could take to address those needs. The Project HOME community, with input from staff and residents, has done some work to begin to address those needs. Yet, we have a lot of work to do to make our way and have an organization where we can all feel at home, regardless of our race.
To create an equitable, diverse and inclusive organization we require infrastructure and resources. To this end Project HOME created my position along with another position to staff the DEI department. We have a wonderful, committed, resilient DEI Steering Committee made up of members elected by their peers, a training department prioritizing DEI training of staff and management, and an Human Resources (HR) department that will implement changes, as mapped and suggested by the DEI department, to our hiring, recruitment, and internal staff requirements so we can center racial DEI. In addition, the organization has committed initial resources for the next three years to help us to continue to make our way on this journey. As we move forward, we will have to continue to assess whether these resources will be enough to meet the needs our staff have identified.
Project HOME is a supportive workplace for some, but it hasn't been that way for everyone and there are differences particularly along racial lines. Openly acknowledging and understanding differences in experience are a necessary and early step in building a culture of inclusivity and racial equity. As the organization has grown, the HR and DEI resources necessary for advancing a culture of equity and inclusion as well as diversity at the higher levels of the organization have lagged. The leadership team have made a commitment to redressing these challenges as a top priority moving forward, and we are putting in place best practices, training, policies, and systems to strengthen our organizational culture.
We have a way to go in strengthening deep, authentic connections and trust across organizational hierarchies, between veteran and newer staff, and across departments and programs. Virtual work has only added to these challenges. We have an urgent need for staff at all levels to be in dialogue and specifically to encourage trust between staff and leadership. Our work culture needs to be re-established with rigor and kindness at the forefront so we can break silos and isolation.
Project HOME has done a lot of work in the past two years to move DEI forward, and we have a long way to go. We will continue to share our journey toward racial equity, and I will continue to provide updates on our progress and challenges. We will learn more as we make our way, and especially from our mistakes. We are committed to sustaining our efforts to shift our culture to be more equitable, diverse, and inclusive.