Speakers Bureau
Advocacy and Community Engagement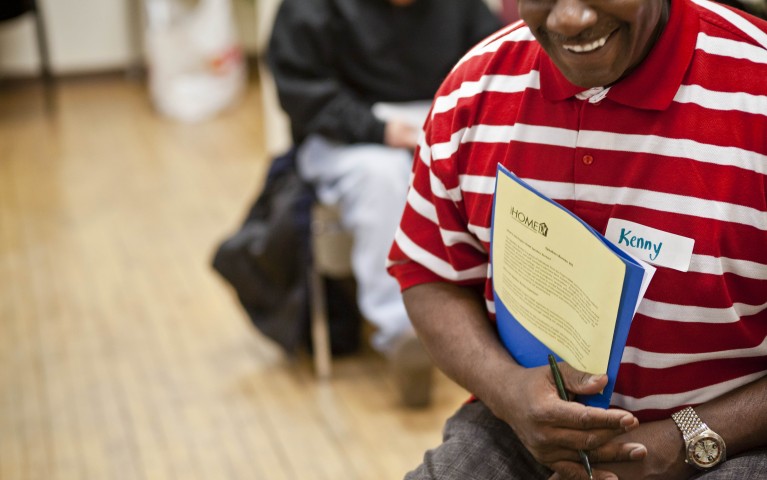 Schedule a speaking engagement by contacting Heather Bargeron at 215-232-7272, x3061 or [email protected].
Speakers Bureau, a training program and speaking network designed to educate the broader public, community partners, and public officials about the realities of homelessness and poverty through storytelling.
The Speakers Bureau offers public speaking training to current and past Project HOME residents, all of whom have experienced homelessness, as well as Project HOME staff. Participants share stories of personal experiences of homelessness and Project HOME's work to end it.