Homeless Persons' Memorial Day
Advocacy and Community Engagement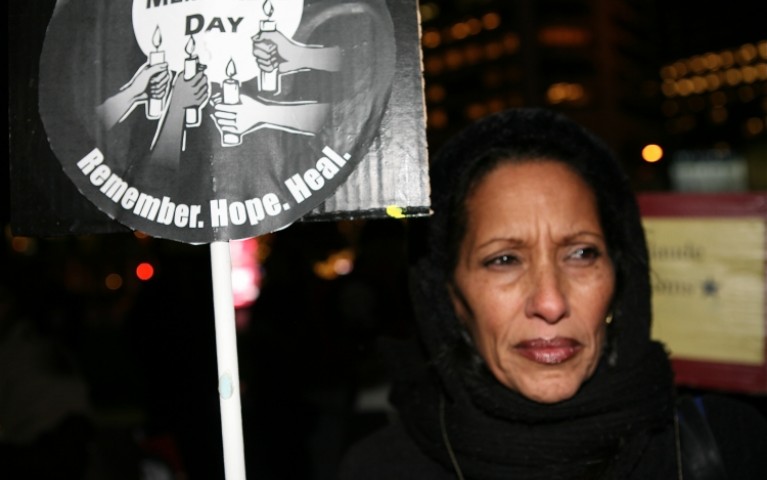 * Remember * Hope * Heal *
Every year, on the first official day of winter, hundreds of Philadelphians gather to remember those Philadelphians who died and to call for an end to homelessness.
We have made much progress in Philadelphia in combating homelessness, but the crisis persists. We must continue to speak out about the struggles of people who experience homelessness, poverty, and addiction. We must all work together – including elected officials – to expand effective solutions and build a truly just society for all persons. You can send a message to our current (and future) mayor here to emphasize the solutions needed.
If you would like to help plan the 2023 Homeless Persons' Memorial Day event, please email [email protected]. 
Additional Information
Become a sponsor of Homeless Persons' Memorial Day to support the planning and promotion of this event. It is not necessary to make a financial contribution to be considered a sponsor, but contributions will help defray the costs of the event. Thank you!