Being HOME 2025: 2023-2025 Strategic Plan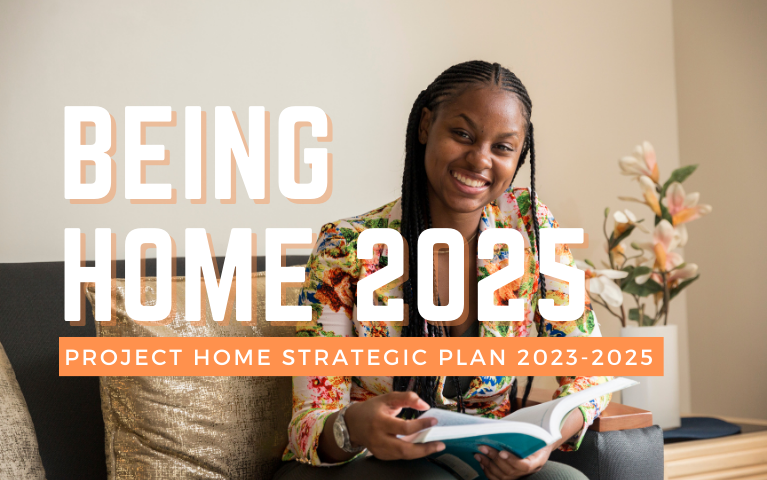 Our updated strategic plan, which will guide our work through 2025, is built upon four main pillars:
Coming Home
We increase and preserve housing units and expand access to end and prevent chronic street homelessness.
Beloved Community
Community members have opportunities to thrive and feel a sense of belonging in a safe, welcoming environment.
Anti-Racist Organization
We continue working to become anti-racist and inclusive, and our diverse staff feel they belong, grow professionally, and are empowered to succeed.
Financial Sustainability
We are financially resilient and sustainable, with sufficient resources and appropriate technology to support the needs of our residents, participants, and staff.
For more details, download the plan document.