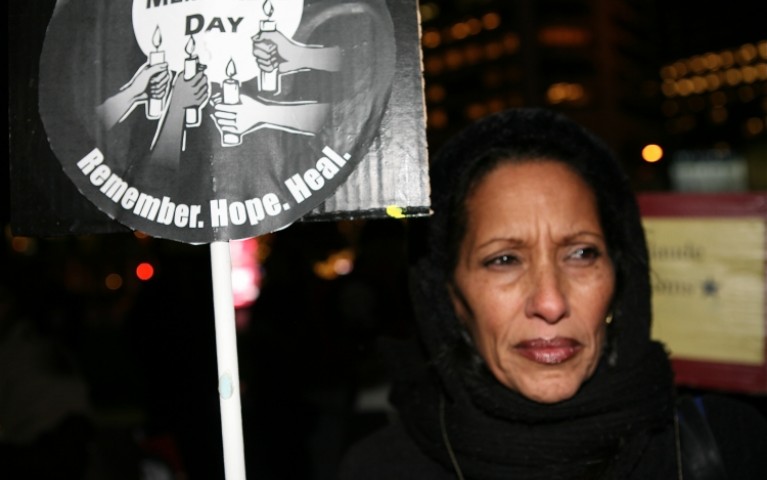 * Remember * Hope * Heal * Fight *
Every year, on the first official day of winter, hundreds of Philadelphians gather to remember those homeless and formerly homeless Philadelphians who died and to call for an end to homelessness.
We have made much progress in Philadelphia in combating homelessness, but the crisis persists. The opioid epidemic and COVID-19 pandemic are claiming hundreds of lives. We face the prospects of massive cuts in housing and healthcare. Many youth in our community are at risk of homelessness. We must continue to speak out about the struggles of people who experience homelessness, poverty, and addiction. We must all work together – including elected officials – to expand effective solutions and build a truly just society for all persons.
The 2020 event was unique as Philadelphians gathered online due to COVID-19 restrictions to pay their respects. Watch the recording of the vigil below, and bookmark this page to check back for details on the 2021 event that will take place in December.

Homeless Memorial Day 2020
Additional Information
A financial commitment will help with the cost of printing, buttons, food, materials, and other expenses. It is not necessary to make a contribution to be considered a sponsor, but contributions of any amount are appreciated.