Because Of You, Our Doors Are Still Open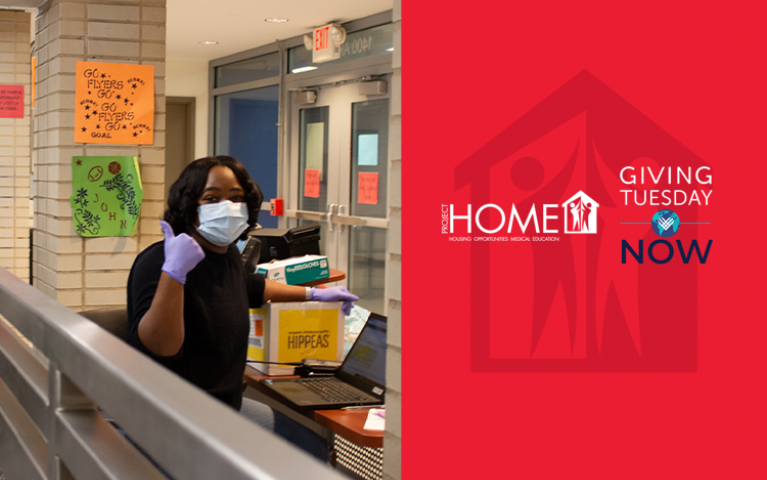 In a city where seemingly every door is closed, our doors are open.
They are open at 1515 Fairmount, the Hub of Hope, the Stephen Klein Wellness Center, and across all of Project HOME's residences and safe havens.
But this isn't symbolism.
Our doors are open to better serve the pressing, urgent, and very real needs of the most vulnerable among us.
Our doors are open because our work is essential.
Our doors are open because the city we call HOME is known for its fight and grit and resolve and grace.
On #GivingTuesdayNow, you can help us continue our fight by making a gift today. Every donation encourages our staff to press on. Every act of generosity enables us to meet this moment with safety, care, and determination.
COVID-19 is only increasing the complexity of our mission -- but our belief in the "Power of We" does not waiver.
Your gift on #GivingTuesdayNow will serve as a beacon as we continue to chart a pathway to safety across unknown terrain.
Our doors are open because you believe in Project HOME.