A First-Place Finish for The Race HOME
Thursday, October 19, 2023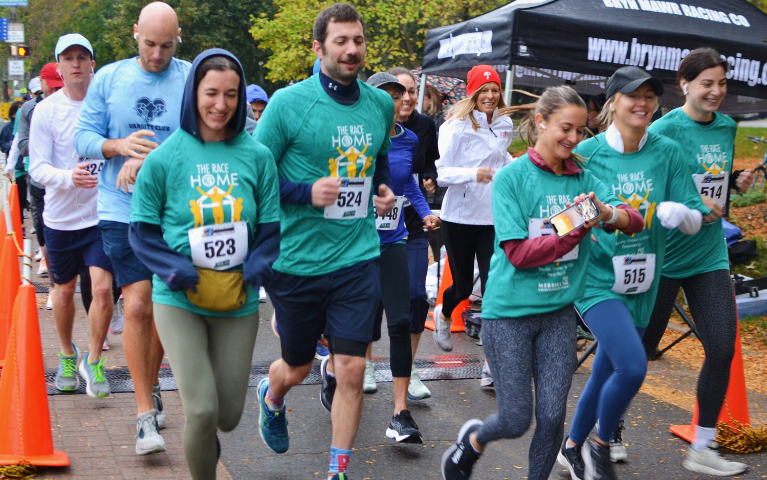 Project HOME's third annual Race HOME, presented by Merrill Lynch, was one for the books! We'd like to congratulate everyone who came out on Saturday and, especially Alex DeSimone and Sunita Yadavalli who won their divisions. Thanks to partners and community members alike, we raised more than $52,000 that will help to fund permanent supportive housing, opportunities for employment, medical care, and education.
We are deeply grateful to Presenting sponsor Merrill Lynch, Starting Line sponsor, Philadelphia Nut Butter Company, Finish Line sponsor, Pennsylvania Apartment Association, and each of our Wellness and Community sponsors. Leaders like you accelerate Project HOME's ability to expand our services and make great, impactful strides in the direction of our organization's most important finish line: ending and preventing chronic street homelessness in Philadelphia.
The Race HOME by The Numbers
Average Pace for Alex DeSimone: 7:14/mile
Average Pace for Sunita Yadvalli: 8:24/mile
Estimated number of strides by5K runners: 415,000
Estimated number of steps by walkers: 58,800
That's 752,550 steps closer to eliminating barriers, creating accessible pathways, and ensuring each of us has the opportunity to attain our fullest potential as individuals and members of our community.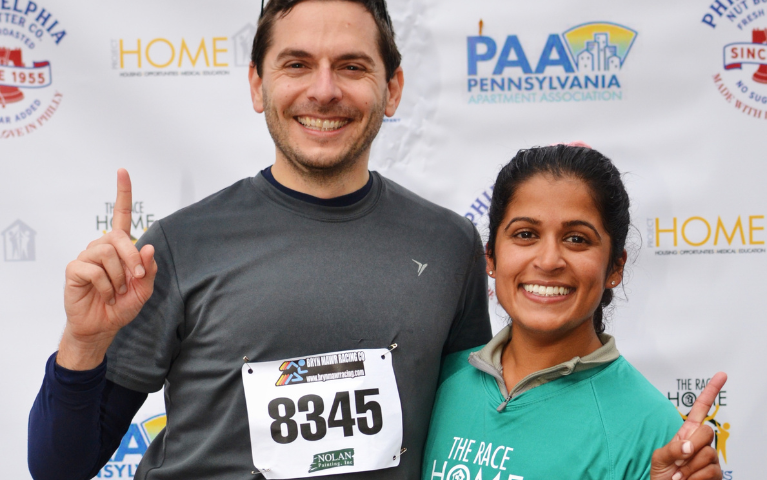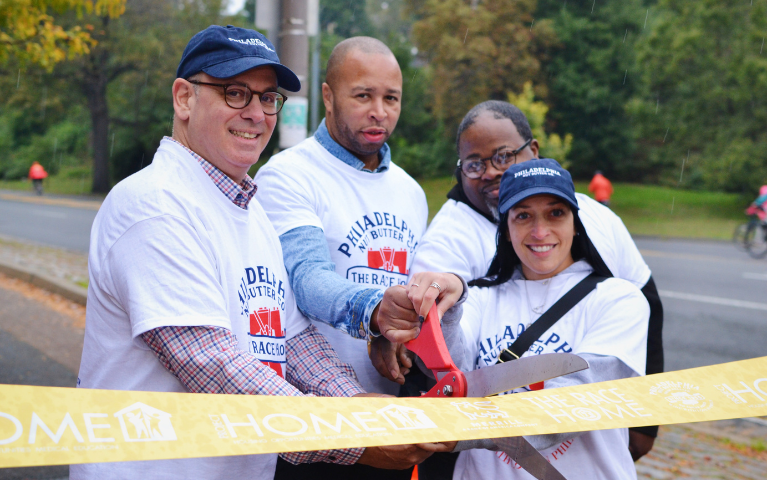 Up Next: Artists for All Seasons
Don't forget! The opening reception of Artists for All Seasons is taking place Wednesday, November 1, 6 to 8 p.m. at Drexel University's Westphal College of Media Arts and Design.
Don't delay and RSVP by emailing Joy McKenzie at [email protected] or by calling 215-309-5239.