I Am Project HOME: Tanya Clanton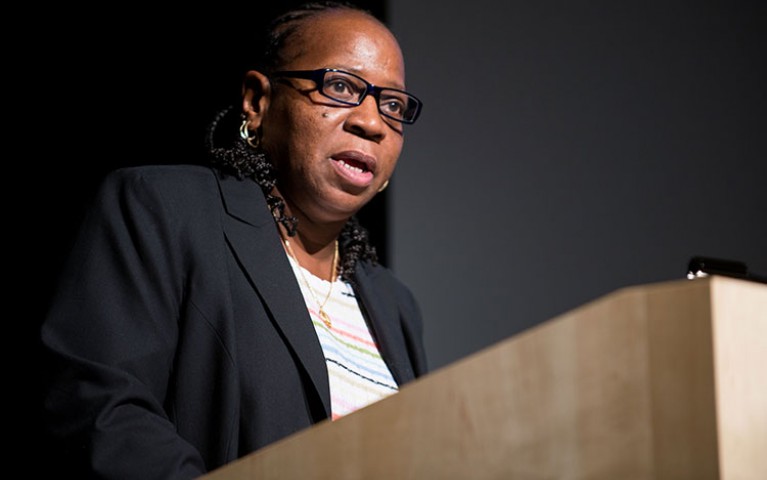 This article appeared in our News from HOME newsletter.  You can read the full newsletter online here.  If you don't receive News from HOME and would like to subscribe, click here.
"I go in a circle," Tanya Clanton says with a laugh. She's describing her path from her Project HOME apartment at Rowan Homes to her job as a special education classroom assistant and then to her second job as a counselor at the R.W. Brown Community Center's afterschool program.
All are located not far from the area where Tanya grew up, the youngest of nine kids. "I was raised by a single mother," she says. "Everyone is busy. You do a lot of thinking for yourself, make a lot of decisions on your own." Tanya came to Project HOME about 15 years ago. She had completed a recovery program and was looking for affordable housing for herself and her three children.
"At Rowan Homes they offered a lot of the services I needed at the time: case management, playground, parenting classes. That was important to me." Her youngest was three at the time. "It felt like we were home."
In 2005, Tanya worked in Project HOME's temporary shelter for people who had been displaced by Hurricane Katrina. Then she joined the staff of our Kate's Place residence. For the past 10 years she has worked for the Philadelphia School District in various capacities. At Hartranft School, Tanya works in the classroom with 6th, 7th, and 8th graders who have autism. She marvels at how they each learn at different levels and master skills in their own timeframe. "They each have their own unique way of doing things."
"One of my kids asked me, 'Why are you smiling all the time?' It's true. I said, 'Because God gave me another day.' It's true. I wake up happy most mornings." Tanya is quick with a smile even at the end of an extended work day.
"I see so many angry kids. It's because it's in their environment. You need to look to the parents. If they need it, you show them nurturing. Sometimes they bring the street with them, but I know the street," she says with a wise smile.
Family is central to Tanya—and Project HOME has worked with Tanya to empower her family to reach its fullest potential. All three of her children participated in the College Access Program (CAP) at our Honickman Learning Center and Comcast Technology Labs. Her oldest daughter Tanisha is one of the first to come through the CAP and graduate college; she currently works at Project HOME's main office. "I'm so happy for her. She worked hard. We all worked hard." Her two younger children are currently in college. She sees a bright future with a solid educational foundation for all of them.
After a long school and afterschool day, Tanya says she needs to pick up a couple of neighbors to take them grocery shopping. "They don't have a car," she explains. "They need help. People helped me when I needed it.
"It's a circle I move in. It is by the grace of God I can do it."
---