Introducing: The Fairmount Candle
Wednesday, April 14, 2021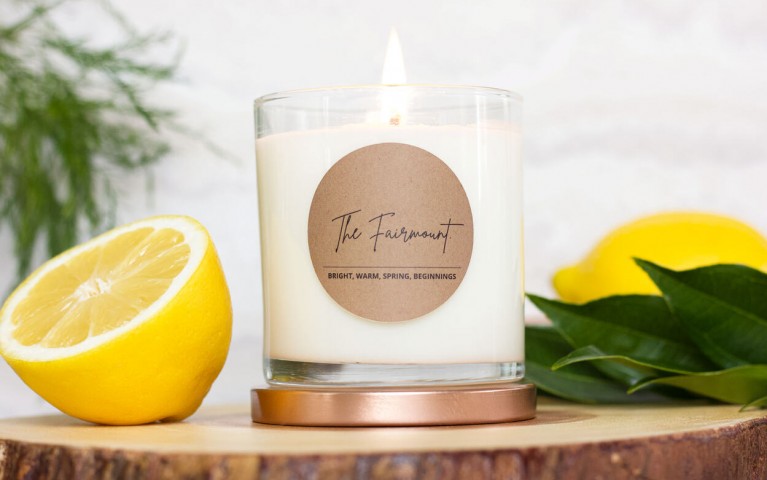 Social Enterprise's latest candle celebrates spring, hope, and history.
"Can words describe the fragrance of the very breath of spring?"

Neltje Blanchan
With spring comes hope, energy, and growth. We wanted a candle that celebrates the freshness of spring, and the strength in our roots. The Fairmount evokes bright, spring beginnings. The Fairmount, named for the street and neighborhood of one of our oldest residence, and where we make the candles, celebrates the renewal that comes with spring.

Starting in 1990, our plan to develop 48 units of permanent supportive housing at 1515 Fairmount sparked a 4-year legal battle with stigma and discrimination. However, we made more friends who welcomed us, rallying together to create homes. You can read more about the history of 1515 in the post "Free at Last" by Will O'Brien.

Fairmount is Project HOME's main office, and where social enterprises operate, where we make candles in workshops, hold art classes, sell books online and where our vibrant boutique is reopening soon! The struggle deepened our commitment to our mission and values, and gained us much public support, establishing Project HOME as a leader in Philadelphia.
When we light The Fairmount candle, we are reminded of the hope, love, and care that Project HOME is rooted in. Happy Spring!
. . .
Photo by Julie Thomas
. . .
Nic Watson is the Director of Social Enterprise at Project HOME. If you want to receive email updates about what we're up to, update your Project HOME email subscription to include Social Enterprises under the Areas of Interest section. Find us on Facebook and Instagram!