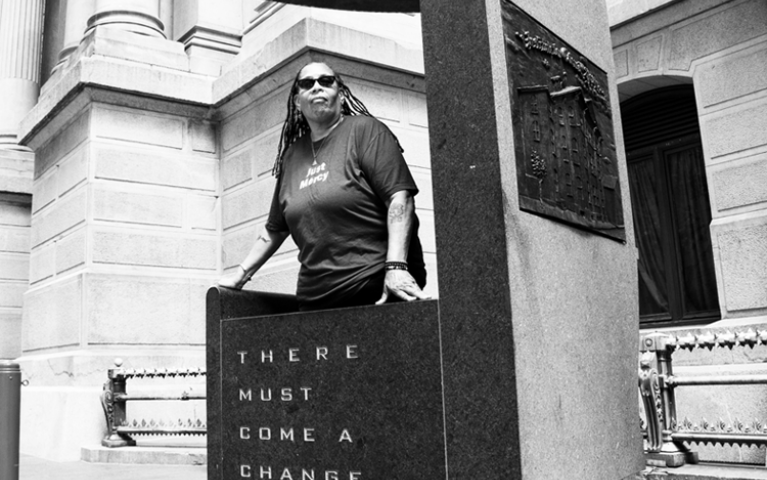 Carol Thomas is Project HOME's director of strategic initiatives. This piece first appeared on our blog on June 9, 2021.
...
As our Project HOME community emerges from the shadow of the pandemic, we are celebrating the Juneteenth holiday for the second year. 
Juneteenth is a holiday celebration that originated in Galveston, Texas, when by General Order No.3 on June 19, 1865, enslaved people in Texas were told slavery had ended when the Emancipation Proclamation was signed in 1863. 
For me, once I became aware of Juneteenth and what it means, I shifted my consciousness to know this is our true Emancipation Day! It acknowledged the endurance of our ancestors who survived the horrific Trans-Atlantic Slave Trade known as the Middle Passage.  It represents the resilience of our African American descendants who endured the systematic destruction of their families, and whose breeding and forced labor built America. 
Juneteenth is a day to be celebrated and lauded. But let's not forget that our current celebration is a result of the wellspring of activism, outrage, and horror surrounding the public killing of George Floyd. 
In the spirit of Sankofa, we must not forget our past, instead we can use its reflections to invigorate us for the continuing battle towards freedom—for all who are under the yoke of White Supremacy—which is still waging the war for the very soul of our nation as evidenced by the indiscriminate killing of unarmed black men and women, the continued assault on our right to vote, and the January 6 attack on the Capital.
Enjoy Juneteenth as you see fit—but let its meaning galvanize each of us to act to create a just, merciful nation and world for Black, Indigenous, Asian-American Pacific Islanders, Latino, LGBTQ, and simply anyone who is fighting for their right to live. 
...
Below you will find a few Juneteenth-Specific resources to help you learn more about its importance and what you can do to participate in its celebration.
Juneteenth-Specific Resources  
Watch 
Juneteenth Jamboree (PBS) 
TV Episodes 

black-ish: Season 4, Episode 1 Juneteenth (Hulu)  
Atlanta: Season 1, Episode 9 Juneteenth (Hulu) 
Listen  
Read