Roots and Branches: MPOWER
Wednesday, August 3, 2022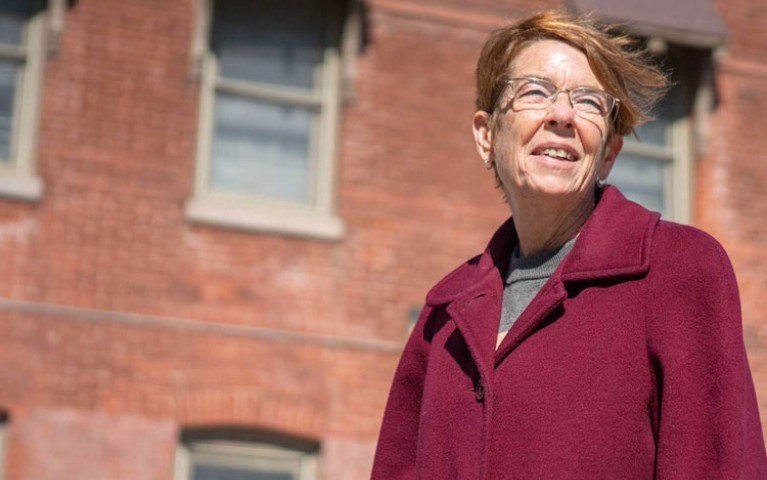 "It has always started with relationships."
A little over 10 years ago, John and Leigh Middleton came to visit us at Project HOME. Long-time philanthropists with a concern for positive and sustainable change in Philadelphia, they shared our passion: that we can and must end the scandal of homelessness in our city. While they recognized the complexities of the problem, John and Leigh felt we should not be satisfied with the slow pace of progress.
More should be done–and could be done.
The seeds planted in that initial meeting have born remarkable fruit in the ensuing decade. Project HOME was able to make extraordinary progress in expanding affordable housing in the city of Philadelphia.
The Middletons were moved by the dignity and sense of empowerment of our residents. With their fierce and infectious conviction that solutions are possible, they brought together a broad coalition of civic leaders, public officials, non-profit and governmental organizations to forge an unprecedented partnership to address the challenges of homelessness and poverty in our city.
That was the birth of MPOWER, "a supercharged support engine and impact multiplier" to leverage new resources, investment, advocacy, and definitive targets and objectives. The timing was especially important, as Philadelphia began to experience growing poverty and a deepening addiction crisis–later exacerbated by the global pandemic–which called for bolder efforts, deeper understanding of new challenges, and innovative approaches.
The results speak for themselves: hundreds of persons each year leaving behind poverty and homelessness to walk into their new homes. With a spirit of recovery and a commitment to well-bring, lives are transformed; persons who once lived on our streets are now contributing to our society.
Neighborhoods and communities are strengthened. Even in severe economic times, we are making a difference, bringing people home and making our city stronger.
By forging a dynamic new model of what philanthropy and policy can do, MPOWER manifests what Jon Bon Jovi calls "the Power of We." Its success proves that together, we achieve powerful results we could never have accomplished alone. And those accomplishments spur us onward, knowing that there is still much work to be done – and knowing too that we can do it.
In the last few years, our society has experienced deepening ideological polarization and political gridlock. People are losing faith in the effectiveness of our institutions, resulting in a prevalent pessimism and even despair for positive social change. MPOWER defies such a spirit with radical hope.
In the past decade, the Middletons and all the partners of MPOWER have proven what is at the heart of the Project HOME vision: a community equipped with resources and talents, and rooted in a passionate conviction of human dignity, can make the impossible happen. It always starts with relationships–and it leads to a more just and compassionate society for all of us.
...
Our News from HOME newsletter is printed and mailed every quarter. Click here to subscribe.