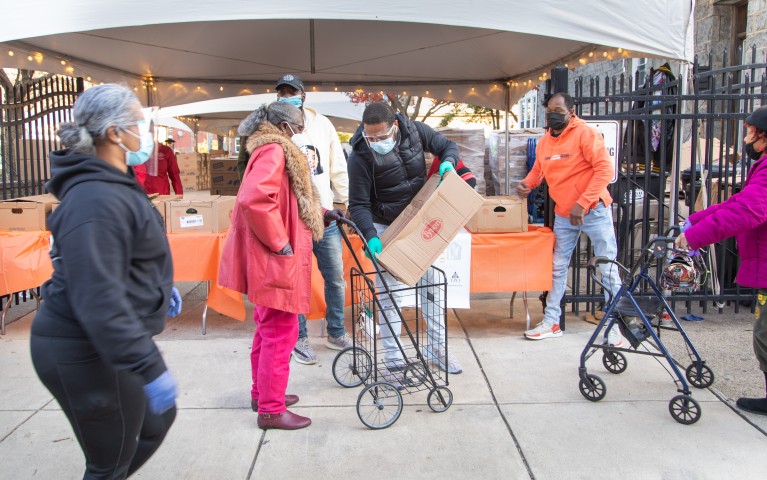 "The Project HOME community's giving spirit did not end with Thanksgiving."
Late in the afternoon of Project HOME's annual Thanksgiving meal distribution at the Helen Brown Community Center supported by the Young President's Organization (YPO) Philadelphia and YPO Gold Philadelphia, a resident of the St. Elizabeth's neighborhood in North Philadelphia, took careful strides as he pushed his cart north on 23rd Street. He stopped before picking up his Thanksgiving meal, looked up to the entryway that is adorned with the name of the late Helen Brown – matriarch to the community, and an unstoppable force for good within Project HOME – raised his hand to his surgical mask, and blew a kiss. 
The gesture captured everything that we'll forever associate with 2020's holiday season – a moment of tenderness, in the midst of unnatural barriers. 
What is truly remarkable is to think that this annual celebration of community, connection, and generosity even happened at all. Not that our partners would have had it any other way. 
Thanks to fiercely committed supporters, led by YPO Philadelphia and YPO Gold Philadelphia, the wonderful Do-Gooders, the Justi Group, Jaws Youth Playbook, Lynne and Harold Honickman, Independence Foundation, Maguire Foundation, MANNA, the Haverford School, Waldon Mercy Academy, Epiphany of Our Lord Parish, and countless others, Project HOME staff and volunteers safely distributed nearly 1,000 Thanksgiving meals during a season when it was needed most.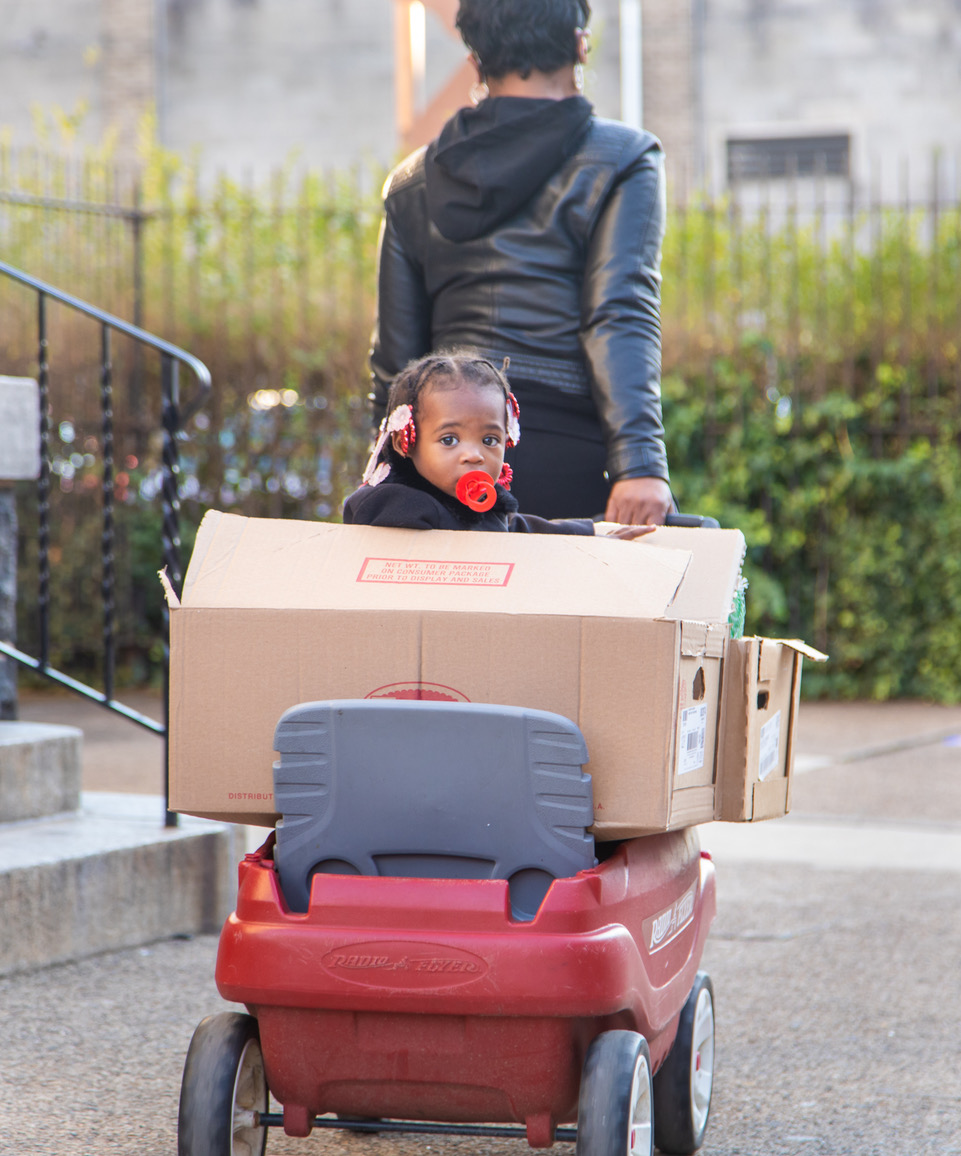 The Project HOME community's giving spirit did not end with Thanksgiving. In December, we piloted HOME for the Holidays: Sponsor a Family, a seasonal drive to fulfill family wish lists in our residences during the winter holidays. 
The initiative began with nearly 50 lists on a Saturday and with it, hopes for a brighter holiday season for children and parents, alike. Within 72-hours, every single family was sponsored, and by December 21st, every gift had been delivered – and then some. While a nor'easter tried to complicate deliveries, it was no match for the warmth and love and dedication of the Project HOME community.