Spirit of Generosity: Lenfest Foundation and Temple University
Tuesday, December 1, 2020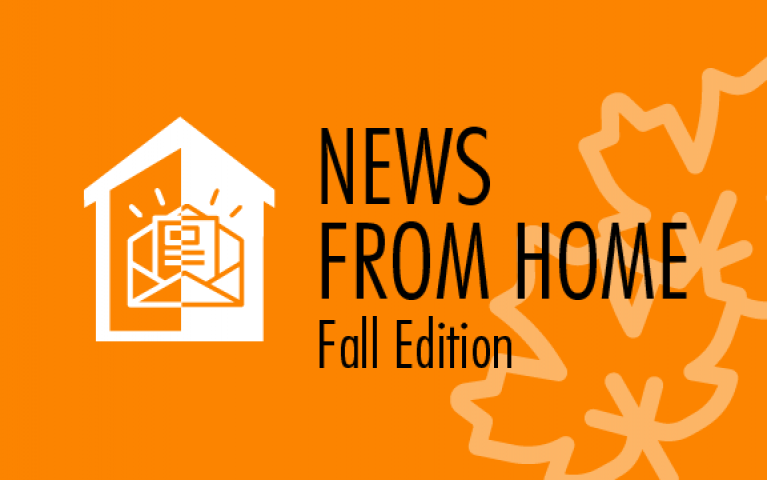 The generosity of our partners directly impacts the lives of people in our community, often changing them forever. We are thrilled to announce that Project HOME was one of several lucky recipients of a grant to fund opportunities for employment and education, the "O" and "E" in HOME. The grant came from Temple University's Lenfest North Philadelphia Workforce Initiative (LNPWI). The right kind of education with direct connections to jobs can really lift individuals, families, and whole communities, and we are deeply grateful to Lenfest and Temple for this tremendous opportunity.
LNPWI is investing significantly in North Philadelphia. "The whole point is to provide [people in] North Philadelphia and the area surrounding Temple University with opportunities so that they can get into training programs to find employment," said Shirley Moy, Executive Director of LNPWI.
Project HOME's piece of the funding is focused on a training-to-jobs connection for Certified Peer Specialists (CPS). A CPS is someone who supports others in their recovery process. It is a relationship that is characterized by mutual trust and respect, sharing of experiences, learning about the recovery process, supporting the peer in multiple settings, achieving goals and moving toward a more meaningful life in the community.
The funding will go a long way to support CPS training, a group of Project HOME's adult education program which targets two specific populations. The first is people in recovery from homelessness in our residences of whom more than 90 percent have a history of mental illness, 50 percent have a history of substance-use-disorder and over 50 percent have co-occurring disorders – these may be serious barriers that prevent individuals from finding and keeping employment, let alone high-wage-paying employment. The second group is low-income individuals in the economically depressed region of Lower North Philadelphia. A huge importance is placed on learning and employment opportunities in this neighborhood, where a third of adults are not employed.
Temple University has been a long-time partner in supporting two of our founding pillars: Opportunities for Employment and Education. Back in 2017, they offered a training program to our Project HOME community, building skills to fill jobs in the technology industry, and now they continue to support our work through this new initiative.
The Lenfest Foundation has also supported us over the years, and as an organization, Lenfest is committed to finding solutions now for a life-changing impact for generations to come.
The generosity and vision of both the Lenfest Foundation and Temple University help people lift themselves up and out of poverty. It allows North Philadelphians to obtain all the things they deserve, including a valuable education, meaningful work, a family sustaining wage, an opportunity for advancement and pay increase, and achieve work-life balance. This is how we truly end poverty and the cycle of homelessness in this city.