Upcoming Volunteer Opportunities
Wednesday, March 17, 2021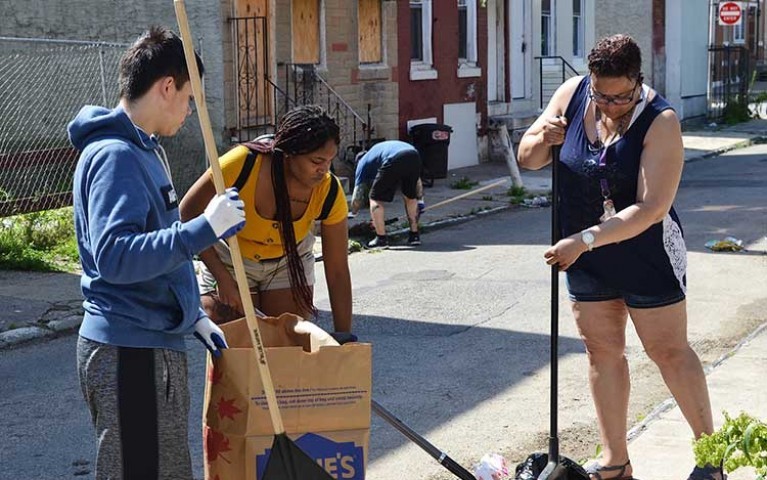 Project HOME welcomes our volunteers back to the Helen Brown Community Center to continue our work to uplift and assist our neighbors in the 19121 ZIP code to break the cycle of poverty and enable all to attain our fullest potential as individuals and as members of the broader society.
Register Now
Click here to register for the April 24 street clean up
Click here to register for the May 8 street clean up
What You Need to Know
We are limiting this event to 30 volunteers. Volunteers will be offered PPE, individual tools for the event, and pre-packaged refreshments before the event begins. We respectfully ask volunteers to practice these safety precautions during this event:
Wear a blue surgical mask. Masks will be provided.
Use hand sanitizer frequently if sharing tools. Hand sanitizer will be provided.
Wear gloves when out in the field handling trash. Latex and non-latex gloves will be provided.
If experiencing any symptoms, such as a cold, cough, or have been asked to self-quarantine or had exposure to COVID-19, please stay at home, per the CDC and the Philadelphia Health Department.
Note: We recognize the latest recommendation from the CDC that allows those "fully vaccinated people to gather 'maskless' with other vaccinated people," however, to ensure the safety of all those we engage and encounter during this event, we ask that you wear the provided blue surgical mask and gloves.
*If you are unable to comply with the above request, we politely ask you not to attend or consider this remote opportunity.