Outreach Coordination Center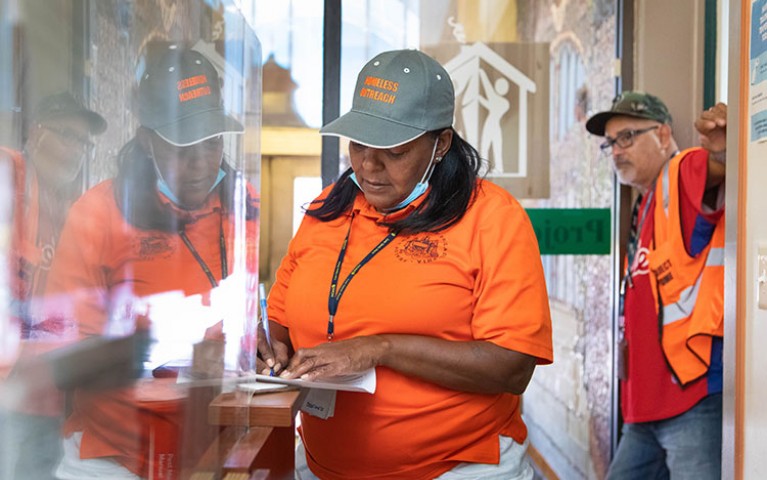 Project HOME's Continuum of Care, our strategy to enable individuals to break the cycle of homelessness by providing housing and services, begins with street outreach.
Project HOME's Outreach Coordination Center (OCC), in partnership with the City of Philadelphia and other service providers, coordinates outreach to people living on the streets of Philadelphia.
Outreach response workers build trusting relationships that enable individuals who are homeless to accept placement in appropriate settings where they may obtain needed opportunities to stabilize their lives. The outreach teams attempt to establish a rapport that gradually leads to acceptance and openness to seeking help.
Outreach teams conduct street outreach almost around the clock seven days per week, with additional teams out during summer and winter weather emergencies.
Additional Information
If you see someone in Philadelphia experiencing homelessness who needs help, please call the 24-Hour Homeless Outreach Hotline at 215-232-1984 or 1-877-222-1984.