Digital Photography July 2023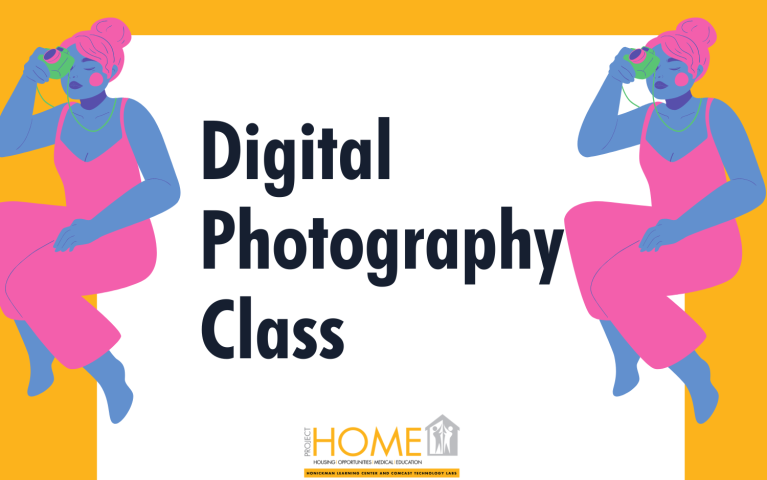 Digital Photography July 2023
The four-week class covers using the camera, lighting, composition, editing, and post-production, including an introduction to industry-standard Adobe Lightroom software.
Apply by Thursday, July 6 https://forms.gle/XRRL1SoFyk3HaMqMA
Free four-week in-person class.
Adults of all ages are welcome.
This a beginner's class. No experience is required.
Open to Project HOME residents, staff, and the public.
No camera is required.
Schedule

July 17 - August 11
Monday through Thursday
1:30 pm - 3:30
Sign up for Project HOME Adult Learning and Workforce email updates here.