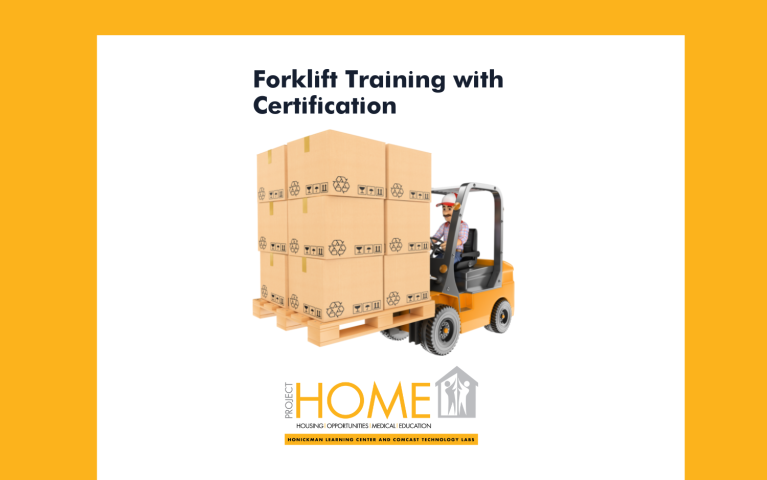 Forklift May 2023
Apply by Monday, April 17. https://forms.gle/xKn53j2GZGfLXHY79
Adults of all ages are welcome.
Free four-day in-person training class.
The small forklifts, like in a warehouse.
Includes

Powered Industrial Trucks Certification
Mobile Elevating Work Platforms Training

Schedule

Part 1 - classroom prep at Project HOME

Tuesday, May 2, and Wednesday, May 3
10:00 am - 1:00 pm

Part 2 - hands-on forklift training at Diamond Tool

Thursday, May 4, and Friday, May 5
9:00 am - 4:00 pm

Job search help is available.
Sign up for Project HOME Adult Learning and Workforce email updates here.