ServSafe Manager October 2023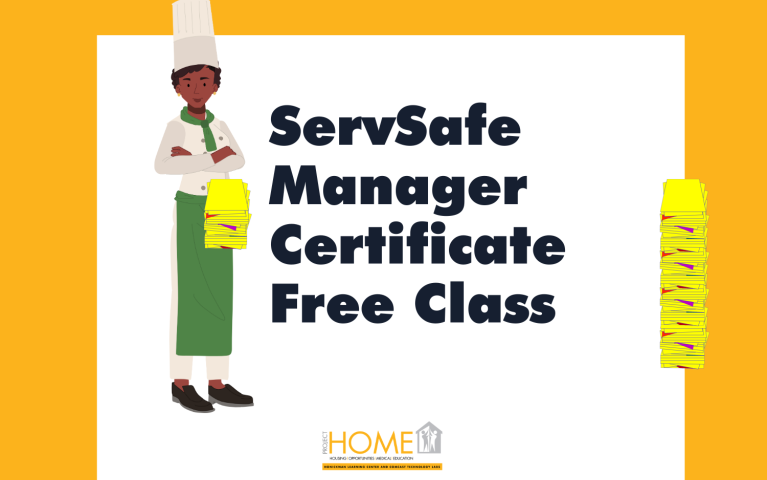 ServSafe Manager October 2023
Apply online by Thursday, October 12.
Free training
For adults 18 years old +
Space is limited.
ServSafe Manager Certification
Schedule

Monday, Wednesday, and Thursday (three days)
11:00 am - 1:00 pm (two hours)
October 30 - December 14 (no class the week of November 20)

Sign up for adult education and employment email updates.