[NEWS] Jon Bon Jovi helps celebrate Project HOME's 1,000th (and more) affordable housing unit in Philly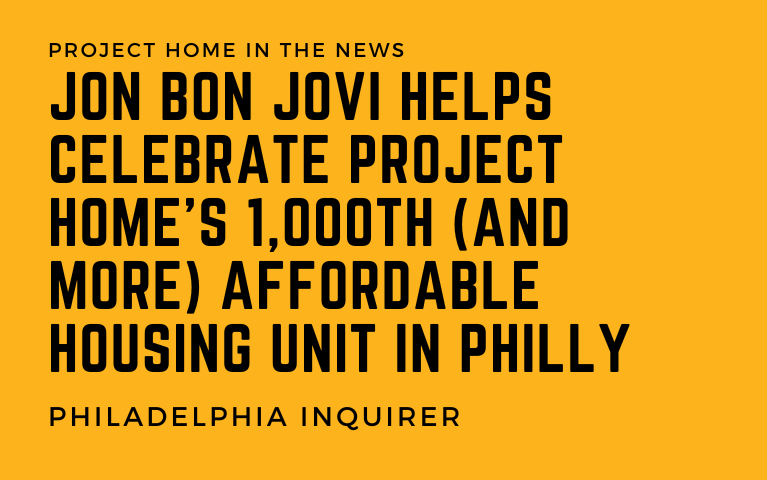 From the Philadelphia Inquirer:
Organizers whistled "Livin' on a Prayer" as they adjusted the last few paintings on the wall and placed flowers around the lobby Thursday, making sure everything was perfect for the residents of Inn of Amazing Mercy — the newest affordable housing project by Project HOME.
The decorating soundtrack was in honor of Jon Bon Jovi, the rock star and longtime Project HOME advocate who attended not only to celebrate the opening of the Inn of Amazing Mercy, but also to fete Sister Mary Scullion, Project HOME president and executive director, who last week announced her plans to retire.
The Inn of Amazing Mercy marks a milestone for Project HOME. This development helped the longtime anti-homelessness nonprofit surpass its goal of creating 1,000 affordable housing units across Philadelphia. The Inn is also the organization's 20th affordable housing residence and the second residence to be built in Kensington.