Project HOME's Service Learning Program on Hiatus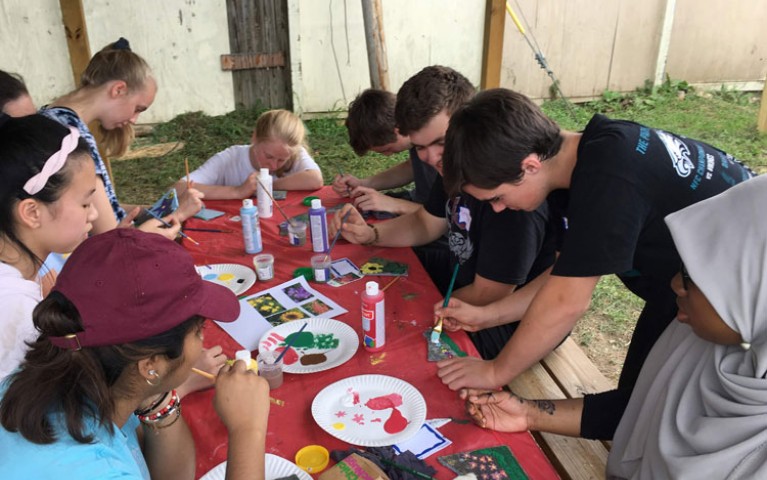 The realities of COVID have reshaped much of our day-to-day lives, and Project HOME has been examining where our limited resources and energy can most effectively be spent.
Because of this, Project HOME will be suspending the Service Learning Program (SLP) for at least the 2021-2022 school year and the 2021 Summer Program.
For most of 2021, we have been working to determine if there was enough commitment from our partner schools to continue the work that the SLP does; unfortunately, due to the impact and unpredictability of COVID, it is not currently possible. This is not a reflection on any of our partner schools, or their individual commitment and dedication to the program and to our mission. The support of your schools, students, faculty, and staff has made a huge impact on our residents, and Project HOME remains forever grateful for all that you have done.
Project HOME will re-evaluate the SLP as our residences and programs begin to reopen to visitors and volunteers.
For the 2021-2022 school year, here is information about how to stay involved:
Thank you to all of our student alumni, their parents/guardians, and to all of our partner schools for all that you have done and all you continue to do for Project HOME.