Read Our 2023 Mayoral Policy Brief
Monday, February 20, 2023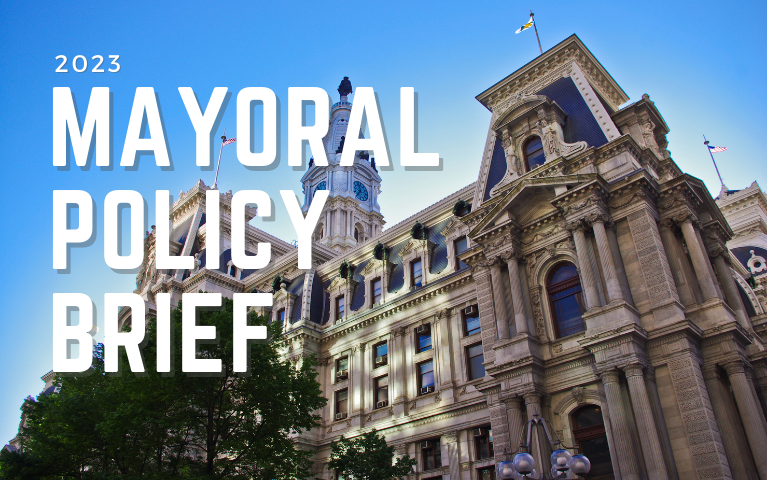 Project HOME worked with allies to create a Mayoral platform that will shape the affordable housing policy of incoming mayoral candidates. This platform will be shared with all the candidates for Mayor of Philadelphia.
The platform identifies five areas of focus including:
Philadelphia needs more affordable housing units with appropriate supports to end homelessness and to prioritize City funding opportunities for permanent, supportive housing for vulnerable populations.
Expand accessible housing (including shelters and safe havens), social services and comprehensive behavioral health supports for people on the street to accommodate people with disabilities as required by law. Meet the needs of people who want to come in including women, children, and families, and people who are aging and/or medically frail, particularly during dangerous weather and public health emergencies.
Permanent housing with a recovery focus needs to be prioritized for people who want to be in a recovery community within the Continuum of Care process, supported with additional flexible resources from the City, through the Office of Homeless Services (OHS), Department of Behavioral Health and Intellectual disAbility Services (DBHIDS), and Community Behavioral Health (CBH).
Provide long-term housing, education, and employment supports for young people exiting foster care, and/or identifying as LGBTQIA+ who are homeless.
Social services solutions should be used to solve social problems, not police.