Roots and Branches: Reflections from Sister Mary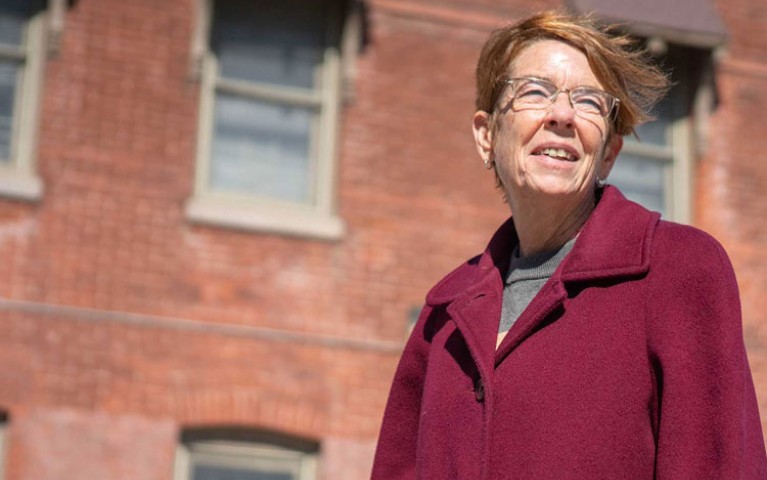 "What does a stay-at-home order mean for a person with no home?"
There is incredible work happening across Project HOME every single day. We'd like to highlight our wonderful healthcare team at the Stephen Klein Wellness Center and particularly, Monica Medina-McCurdy, our vice president of healthcare services. She wrote a powerful piece to shine a light on how housing is healthcare, particularly during a global pandemic. We're indebted to Monica and the work of her entire team at Project HOME. We're also grateful to you, for being an integral part of this mission through your time, talent, and treasure.
With love and gratitude, Sister Mary.
...
Significant health disparities due to systemic racism and implicit bias of all stripes have long plagued our healthcare system. We know that marginalized groups, particularly low-income communities of color, are more likely to suffer from a lack of access to quality care. Nowhere are these challenges more profound than in individuals experiencing homelessness.
Yet over the last year, COVID-19 has brought these disparities into even sharper focus. We now have an opportunity–and an obligation–to reflect on the root causes of those disparities and pursue meaningful ways of addressing them.
From the earliest days of the pandemic, Project HOME has seen the devastating impacts of COVID-19 on our city's homeless population first-hand. With shelters and other community sites no longer considered safe, many individuals experiencing homelessness suddenly found themselves with fewer options than ever before. What does a stay-at-home order mean for a person with no home?
Project HOME's healthcare services team saw these challenges at locations like the Hub of Hope and the Stephen Klein Wellness Center. We continue to provide COVID-19 testing, vaccinations, and treatment at these locations, recognizing the hard truth that many who walk out our doors–some who may have COVID-19–have nowhere to go.
These challenges brought new urgency to the concept that "housing is healthcare." During COVID-19, access to housing with supportive services was essential to slowing the spread of the virus. What the pandemic has made apparent is that when thousands of people lack safe decent housing in Philadelphia, it is a public health crisis. Even before the pandemic, the connection between housing and improved health was irrefutable. "Housing is one of the best-researched social determinants of health, and selected housing interventions for low-income people have been found to improve health outcomes and decrease health care costs," researchers wrote in a 2018 Health affairs brief.
At Project HOME, we know that meaningful public and private investment in affordable housing can save lives and reduce the strain on our healthcare system.
After more than a year of this pandemic, it's clear the healthcare challenges highlighted by COVID-19 aren't going away anytime soon. That's because they've existed since long before this virus. Yet as we navigate our collective response, there's an opportunity to advance meaningful solutions to these systemic challenges. Recognizing housing is healthcare is a powerful place to start.