[VIDEO] Starting A Bookstore
Tuesday, February 23, 2021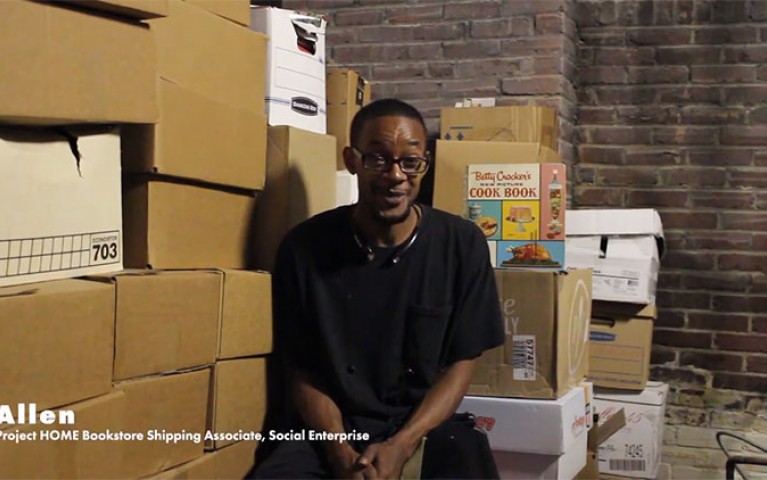 Allen Turner on starting Project HOME Books
Allen Turner made this video with the talented Emmanuel Sofolawe from Project HOME'S communications team about Allen's experience working to start Project HOME Books. Allen shares his dreams for our growth, which is supported by your donations! 
Allen was Project HOME Books' second employee ever and has been a part of the whole process!
You can support us by joining the email list, running a book drive, and by telling everyone you know.
...
Nic Watson is the Director of Social Enterprise at Project HOME. If you want to receive email updates about what we're up to, update your Project HOME email subscription to include Social Enterprises under the Areas of Interest section. Find us on Facebook and Instagram! 
Allen Turner on Starting Project HOME Books
Allen Turner talks about starting Project HOME Books.