Health, Youth, and Safety Services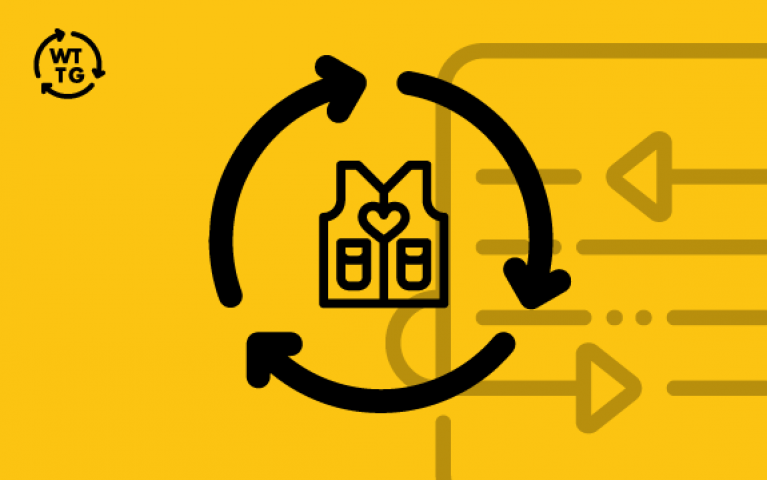 Last updated March 17, 2021.
Due to the rapidly changing situation, call organizations to confirm services. Do you have suggestions on how to make this resource better? Please email [email protected].
For more food, health, and human services in the Philadelphia region visit 2-1-1 SEPA, call 2‐1‐1 or 866‐964‐7922, or text 898‐211.
Healthcare Services
Stephen Klein Wellness Center, Project HOME
2144 Cecil B. Moore Avenue
215‐320‐6187
For medical or dental services, call Monday through Friday from 9 a.m. to 5 p.m.
Mary Howard Health Center
125 S. 9th Street
215‐592‐4500
Walk‐in ( (STDs and family med only), telehealth visits, and in-person appointments. Monday through Thursday from 7 a.m. to 5 p.m. (Walk-ins from 7 a.m. to 2:30 p.m.) Friday from 7 a.m. to 3 p.m. (Walk-ins from 7 a.m. to 1:30 p.m.).
Call 855‐887‐9229 if you have COVID‐19 symptoms.
PHMC Care Clinic
1200 Callowhill Street, 1st Floor
215-825-8220
Monday, 7:30 a.m. to 6:30 p.m., Tuesday, 8:30 a.m. to 5 p.m., Wednesday, 7:30 a.m. to 8 p.m., Thursday, 7:30 a.m. to 5 p.m., Friday, 7:30 a.m. to 3 p.m..
Telehealth visits, in-person appointments, and limited walk-ins. HIV testing and treatment.
PHMC Dental
1200 Callowhill Street, Lower Level
215-309-6223
Monday and Wednesday from 8 a.m. to 5 p.m., Tuesday and Thursday from 8 a.m. to 4 p.m., Friday from 8:30 a.m. to Noon.
Tele-dental and emergency appointments.
Philadelphia FIGHT
215-985-4448  
All current patients must call before visiting.
Jonathan Lax Center
1233 Locust Street, 4th Floor
215‐790‐1788
Primary care for anyone living with HIV.
John Bell Health Center
1207 Chestnut Street, 3rd Floor
267‐725‐0252
Primary care for any adult.
Y-HEP Youth Health Center (aged 13 to 24)
1207 Chestnut Street, 5th Floor
215-344-1632 
Pediatric Clinic (aged 18 and under)
215-525-8600
FIGHT Family Dentistry
215-525-3046

Mental Health Support
Office of Behavioral Health Emergency and Information Line
(24‐hour Mental Health Delegate Line)
215‐685‐6440
Suicide Prevention Lifeline
24-hour hotline: 1‐800‐273‐8255
Pennsylvania Hospital CRC
801 Spruce Street (health screenings at entrance)
215‐829‐5433

Recovery Resources
Alcohol and Other Drug Information and Recovery Support Line
800‐221‐6333
Available Monday through Friday from 9 a.m. to 9 p.m.
NET Access Point
499 N. 5th Street
215‐451‐7114

Youth Services
Covenant House Crisis Center (Aged 21 and under)
31‐43 E. Armat Street
215‐951‐5411
24‐hour hotline: 1‐800‐999‐9999
Attic Youth Center (ages 14 to 23)
255 S 16th Street
215-545-4331
Monday, Wednesday, and Friday from 3 p.m. to 6 p.m.
Call ahead for curbside pickup of food pantry, toiletries, hygiene products, hot take away meal. All programming and counseling is virtual.

Intimate Partner Violence and Sexual Safety
Philadelphia Domestic Violence Hotline
1‐866‐723‐3014
Available 24 hours a day.
Women Organized Against Rape (WOAR)
215‐985‐3333 
Women Against Abuse (WAA)
215‐686‐7082
Temporary Protection from Abuse Orders on weekdays from 8 a.m. to 4 p.m. by calling the Domestic Violence Unit at 215-686-6311, x19217 Monday through Friday from 8:30 a.m. to 11 a.m. or email in pre-prepared petition to [email protected].
Emergency Protective Orders can be filed at 1301 Filbert Street Monday through Friday from 4 p.m. to 8 a.m. and weekends and holidays from Friday at 4 p.m. through Monday at 8 a.m.
Women in Transition
718 Arch Street, Suite 401N
215‐751‐1111
Phone counseling only for new and existing clients (ages 14 and over)
Lifeline: Monday through Friday from, 9 a.m. to 5 p.m. Email [email protected]. Zoom peer support groups available on Tuesday from 1 p.m. to 2:30 p.m. and Thursday from 11 a.m. to 1 p.m.

Syringe Access
Prevention Point Philadelphia
2913 Kensington Avenue
215‐634‐5272
Syringe services
Emergency packs are available Mondays from Noon to 3 p.m. Syringe exchanges occur Tuesdays and Fridays from Noon to 3 p.m. Mobile sites operating on regular schedule except for the 63rd and Market Street location, which is closed.
Medication
Monday through Friday from 9 a.m. to 5 p.m.
Mail
Pickup on Monday through Thursday from Noon to 4 p.m. and Friday from Noon to 3 p.m. at the Ruth Street
entrance.
Public Restrooms
Available daily from 7 a.m. to 11 p.m. 
Meals
Breakfast is served at 7 a.m. at the Monmouth entrance. Lunch is served Monday through Friday from 1 p.m. to 3 p.m. at Ruth and Clearfield Streets.
They not accepting new patients at this time. For referrals, contact Ms. Sheppard at 267‐872‐9195.
Drop-in
Monday through Friday from 8 a.m. to 5 p.m.
Testing
Monday through Friday.
Wound Care
Monday, Tuesday, and Friday from Noon to 4 p.m.
No legal, primary care are currently available.

Human Trafficking
National Human Trafficking Hotline
1‐888‐373‐7888
Services: Reporting, legal services, interpretation, social services, and referrals.

Handwashing Stations
1400 Arch Street
2734 Frankford Avenue
Thomas Paine Plaza
1401 JFK Blvd
McPherson Square
(F Street and Kensington Avenue)
North Apron of City Hall
"K&A" (3168 Kensington)
30th Street Station at the Porch