HLCCTL Celebrates 9th Annual Digital Arts Festival
For the first time since the pandemic, Honickman Learning Center Comcast Technology Lab (HLCCTL) welcomed back their 9th annual Digital Arts Festival. Students enrolled in the Teen Program showcased their projects they worked on during the spring program term.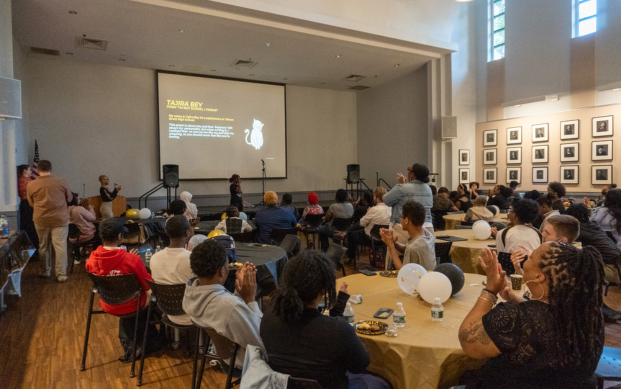 "In the midst of school and home pressures, the trauma of the pandemic in addition to the increased violence many students enrolled in program have been impacted by in school, in their families and in their communities, this year's Digital Arts Festival holds even more significance.  This is an opportunity for students to see all that they are capable of, have accomplished and persevered through in the midst of adversity," said Lekeisha Evans, vice president of education, employment and neighborhood service. 
Dozens of family members, friends, and staff came to support and celebrate the students' hard work. They showcased projects in animation, music production, photography, robotics, film, and more. Sara Coleman, creative writing instructor intern with our college access program, curated the event. As a former student at HLCCTL and Digital Arts Festival performer, she was elated to help the students bring their talents to life.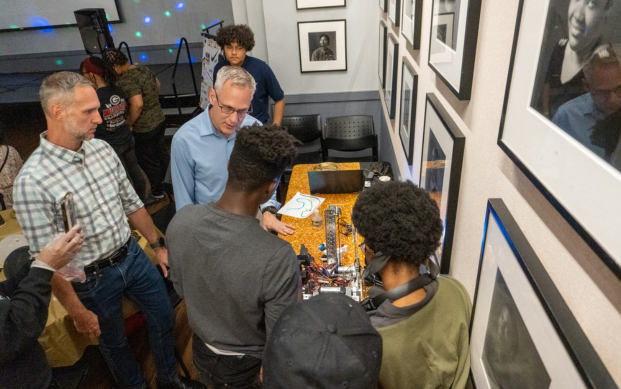 "Being a student, and now being a part of staff is like, I think it just comes full circle," said Sara.
"I was able to be of assistance to them, then I could help kids who really needed that. When I was in high school, I had the support of multiple adult figures, that's not always the same for everybody."
After the presentations the audience voted for their favorite performance. Kimberly Caroll, a junior at Franklin Learning Center High School, came out the evening's winner. She collaborated with another student to produce their version of the song Halo by Beyonce. Her incredible voice earned her the most votes and the people's choice award.
"I wasn't even expecting to win," said Kimberly. "When she said my name was kind of like shock, but I'm grateful nonetheless."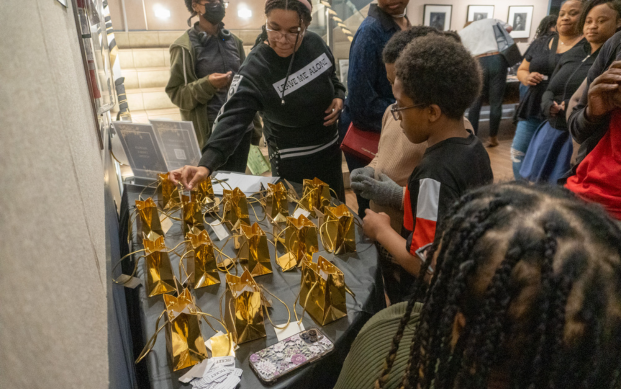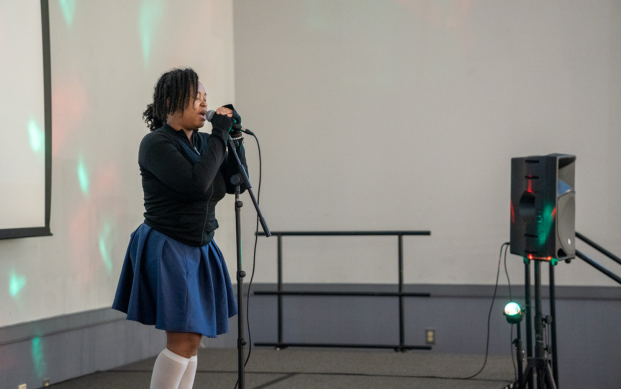 "It is an honor to watch our students show up week after week -- show up for themselves and for each other – and invest time and energy into their own growth, development, and future," said Liz Bryson, teen program manager.
The Project HOME community is proud of each student's dedication to learning new skills and sharing their exceptional talents.