The HLCCTL's 2023 Winter Workshop
Friday, February 17, 2023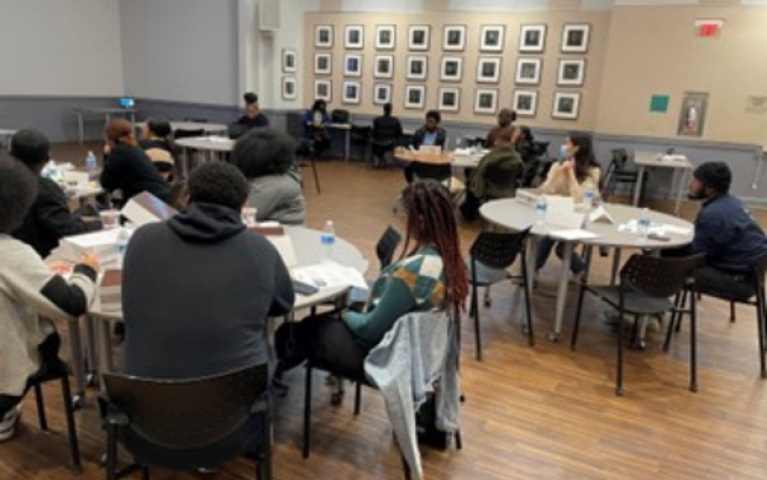 On January 4, 2023, our college students returned to the Honickman Learning Center Comcast Technology Labs (HLCCTL) for their annual Winter Workshop, the first in-person workshop after the pandemic. Our university students were once high school students who attended program afterschool weekly at the HLCCTL.
Now they've moved on to bright adventures and unique courses of study at schools like Temple University, West Chester University, Howard University, University of Pennsylvania, Boston University, and Williamson College of the Trades, with scholarship support from our incredible Project HOME donors.
Though we check-in with these students throughout the year, we are always excited to see them in person at the workshop and our annual College Access Program graduation in August.
This year's session included conversations about the importance of summer internships and understanding one's identity, and featured presentations from our partners at Envestnet, who discussed their robust summer internship program, and PNC, who discussed paying back student debt.
Afterwards, our college students returned to their former classrooms on the HLCCTL's third floor to discuss their experiences with our current high school students. The resounding message was to "stay curious." To take advantage of all that the Project HOME teen program has to offer, try new things, connect with different people, and explore.  
Learn More
Do you know a student in 9th, 10th, or 11th grade who would be interested in joining the Project HOME Teen Program? Click below and fill out the interest form to receive more information.