HLCCTL's 'Binary Bots' Win Judge's Choice Award at Robotics Competition
Tuesday, February 14, 2023
For the first time since the pandemic, the Honickman Learning Center Comcast Technology Labs (HLCCTL) has welcomed back their Robotics Club. The program teaches high school students about coding, engineering and building robots with the latest technology in the industry.
On Saturday, February 4 the 'Binary Bots' — a group of three students from the club, competed against 34 Philadelphia-based robotics teams in FIRST Tech Challenge Awards. Since September, the students worked two to four days a week after school building their robot for the competition.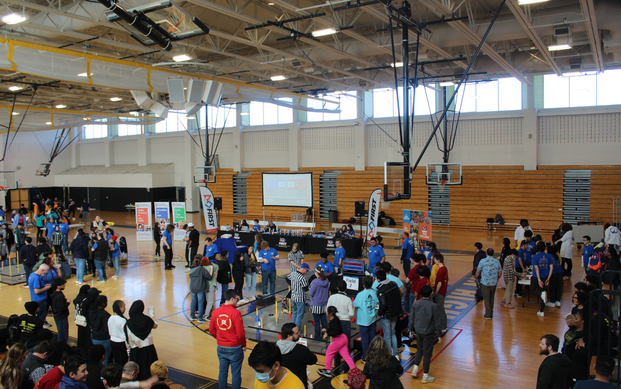 The Binary Bots were the only team awarded the Judges Choice Award. They were recognized for their excellent presentation skills about the construction of their robot. Khristian Whyee, a sophomore at George Washington High School and team member on the Binary Bots says it was a great experience and encourages other students to take advantage of the HLCCTL's Robotics Club.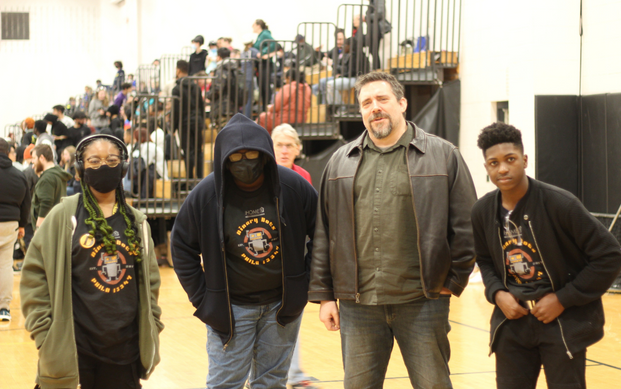 "Any type of experience is good in any capacity honestly. If you don't expose yourself to these types of things at an early age, you really go into college not knowing too much or less than someone who has firsthand experience with these types of things. That's why I believe that it's extremely important to have these types of opportunities for people who want to be invested in these types of things."
The team placed 21st in the overall competition. Those interested in learning more about the robotics club can contact the HLCCTL.
The Project HOME community is so proud of our Binary Bots and can't wait to support them during their next competition!