Our wellness programs include nutrition, movement, and chronic disease management groups. These services complement Project HOME's high-quality medical and dental services for vulnerable Philadelphians with a history of homelessness and low-income persons at-risk of homelessness.
Wellness options include holistic therapies, disease-specific nutrition and healthy cooking classes, and physical therapy and an on-site YMCA fitness center, which offers child watching services.
We also offer alternative healing options, a prescription-based food pantry with disease/condition-specific nutrition and cooking classes, and a hospitality suite where patients can access laundry and showers.
...
Project HOME's Healthcare Services is a Federally Qualified Health Center (FQHC) and we are able to provide our services regardless of a person's ability to pay for the services. In cases where an individual lacks health insurance, we offer a discounted sliding fee program.
Project HOME receives HHS funding and has Federal Public Health Service (PHS) deemed status with respect to certain health or health-related claims including medical malpractice claims for itself and its covered individuals.
Additional Information
Project HOME, through our Healthcare Services team, provides mental health screenings to the community. For more information, please call the Stephen Klein Wellness Center at 215-320-6187.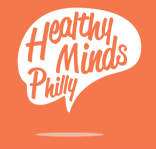 To find out more about mental health screenings and where they may be available in your community, please visit Healthy Minds Philly.