HLCCTL's "BinaryBots" Win 2nd Place in Robotics Competition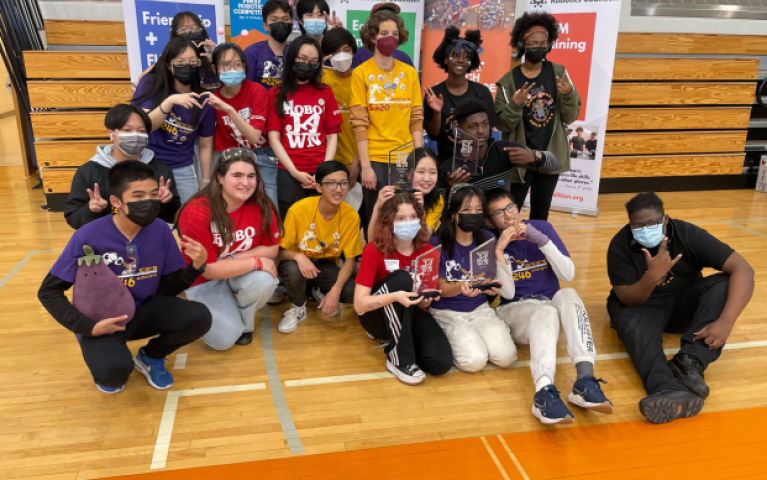 The Honickman Learning Center Comcast Technology Lab's (HLCCTL) 'BinaryBots' have brought home a new title! Earlier this month, the teen robotics team competed in an off-season, informal competition called the First Tech Challenge RoboJawn and placed second overall as part of an alliance team.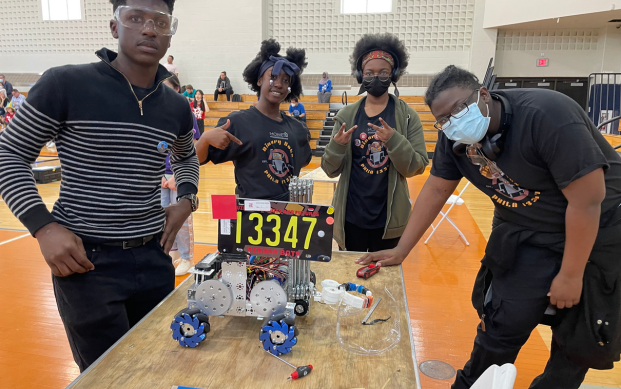 The judges asked team members various questions, followed by five rounds of qualification matches. There were 19 teams in the competition. We had six students participate in the event.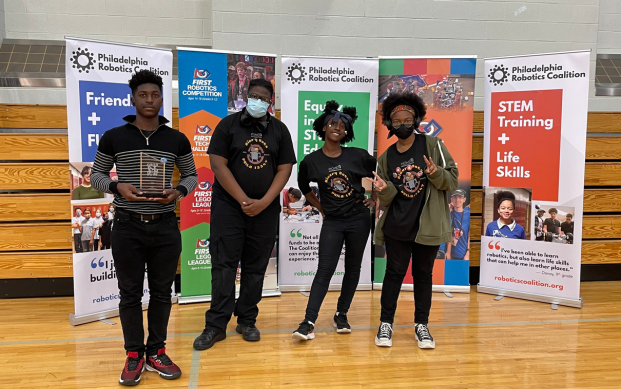 At the close of the qualification rounds, each of the top four teams chose three teams to join their alliance to compete in the semifinals. Our BinaryBots were among the selected teams and helped the alliance make it past the semi-finals to compete in the finals. This was a huge success for both the students and the program as it surpassed their previous competition results.
"Our students' presented well before a panel of judges during the judging portion of the competition and persevered despite technical difficulties during the qualification matches. Most importantly, students worked together to innovate, problem-solve and compete," said Aisha Barbour, our director of technology and instructional support at the HLCCTL.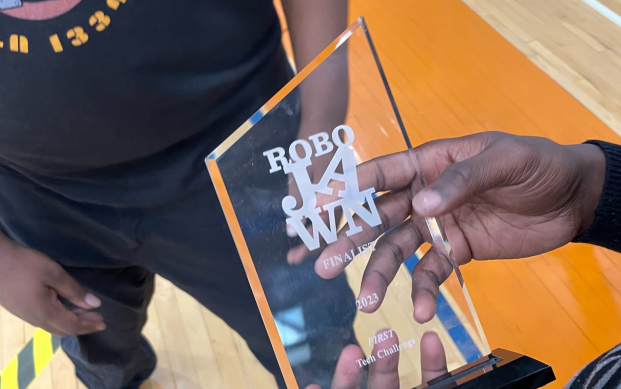 The students were thrilled to have the opportunity to compete in the finals and proudly brought home a trophy. The Project HOME community can't wait to support them in future competitions. Well done BinaryBots!