Local Businesses Can Have a Big Impact on Project HOME Afterschool Programs
Tuesday, September 21, 2021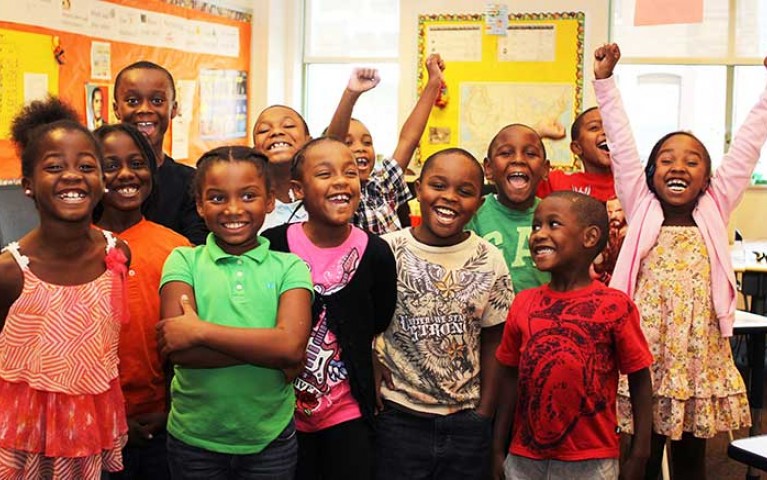 Does your business have Pennsylvania tax liability? A corporate donation can go even further thanks to the Educational Improvement Tax Credit (EITC).  
Project HOME's K-12 Afterschool Programs provide high quality academic and enrichment programming for students in Lower North Philadelphia. Our initiatives focus on literacy, math, and technology education, along with opportunities for arts and cultural classes, entrepreneurship, paid summer work, and leadership development, all offered outside of school hours in a safe and nurturing environment.  
The Application for Tax Credits is Open! 
A two-year pledge to Project HOME can give you up to 90 percent of your donation value back in tax credits. A one-year pledge can be used for a tax credit of up to 75 percent.  
Perseverance Through COVID-19 
When COVID-19 closed our Honickman Learning Center Comcast Technology Labs (HLCCTL), along with Philadelphia schools, our education staff pivoted quickly to ensuring the basic needs of our students and their families were being met. Our family survey identified a lack of access to the necessary technology for virtual programs and also uncovered food insecurities, leading our staff to help coordinate grocery deliveries and the distribution of laptops from the School District of Philadelphia.  
During the school year, HLCCTL staff followed changing protocols diligently, providing in-person programming when possible, alongside virtual academic, creative, and post-high school prep programming.  
The 2020-2021 school year was full of new challenges, and as we head into 2021-2022, we are still in a period of adjustment to changing conditions. Our EITC supporters mean so much to us as we provide these resources to our students.  
Become an EITC supporter this year!
Apply here or contact Shayna at [email protected] to discuss this opportunity.