Roots and Branches: Peg's Place
Wednesday, October 20, 2021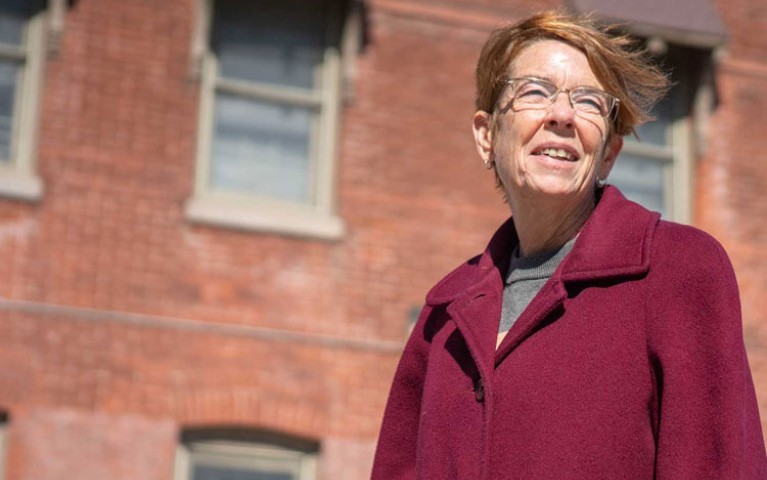 "Do we insist that compassion, justice, and a sense of dignity be woven into our social fabric?"
This fall, 40 adults are completing the long journey home. After years of struggles with homelessness and poverty, substance use disorder, and mental illness, they received the keys to beautiful new apartments in Project HOME's latest permanent supportive housing facility, Peg's Place. With access to a range of services and a spirit of recovery, wellness, and community, these newest residents embody the best of our mission and bear witness to the fact that there are solutions to homelessness. 
Peg's Place is the 20th residence we have opened since our beginning in 1989, bringing us close to a thousand units of permanent supportive housing. We celebrate this milestone – which has only been possible with broad and deep partnerships of support. 
Peg's Place is named for Margaret "Peg" Drosdick, beloved mother of Jack Drosdick. Jack and his wife Gloria have been committed to the arts and education in the Philadelphia region for many years. In 2018, they connected to Project HOME through the MPOWER partnership. Deeply moved by the needs in our community, the Drosdicks resolved to make a difference – in the form of Peg's Place, for which their generous commitment was a key piece in the development. 
Homelessness continues to be one of the most devastating crises in our nation–and the COVID-19 pandemic has only worsened it. The need for affordable housing, as a way of both solving and preventing homelessness, grows more acute–ironically even as many cities like Philadelphia are experiencing a housing "boom," with prices wildly out of the reach of folks with modest or low incomes. 
We continue to be on the frontlines of addressing this crisis. Over the past three decades, we have created a city of affordable housing within the City of Philadelphia–the fruit of tremendous partnerships, shared vision, pooled resources, and undiminished commitment from individuals like the Drosdicks.   
We celebrate the milestone of nearly 1,000 residents who have broken the cycle of chronic homelessness and poverty. But this is about more than the numbers. It is about the moral character of our city and our nation.  Are "We the People" a caring community that works to ensure that all of us have a place to live and opportunities to flourish? Do we insist that compassion, justice, and a sense of dignity be woven into our social fabric? If so, we can look forward to many more homecomings.