HLCCTL Alumna Becomes Summer Intern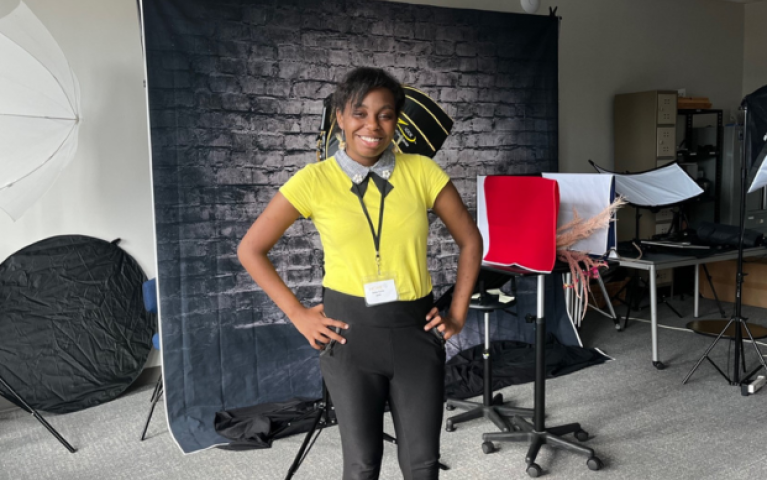 Meet 18-year-old Rubee Carter, a recent high school grad and summer intern at the Honickman Learning Center Comcast Technology Labs (HLCCTL). The vibrant teen came to the HLCCTL as a junior and wanted to find new ways to elevate her creativity. 
"Before I started at Project HOME, I did not know what I wanted to do. I wasn't sure if I was going down the art pathway or the math pathway. But I had a staff member here who really encouraged me down the animation pathway," said Rubee.
She quickly fell in love with animation and began designing her own videos. Rubee spent countless hours after school creating content and reaching new heights as an animator. In May 2023 Rubee showcased her animation project for the HLCCTL's Digital Arts Festival. "It's kind of nice seeing your characters come to life. I've been drawing stuff since I was nine years old. I used to make little stick figure illustrations and kept the characters I've had since I was nine. And now I can actually animate them and make them move, which is so cool," said Rubee. She hopes to become a professional cartoon animator.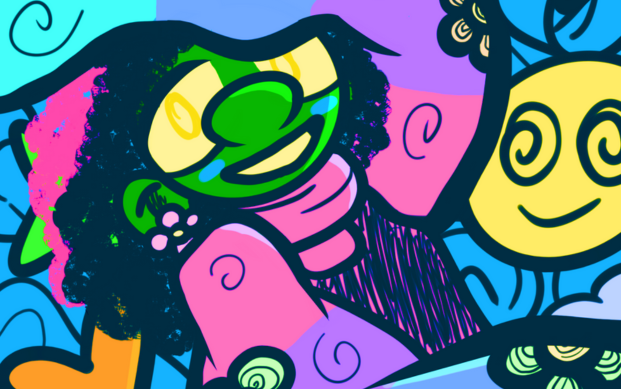 Liz Bryson, teen and college access program manager, recalls the day she met Rubee and says, "I first met Rubee when I came to the HLC for my interview. A joyful, luminous young woman runs right up to me, holds out what looks to be a speaker on a necklace, and says, 'Will you put this on so that I can hear you when you teach?' I was immediately impressed by Rubee's ability to advocate for herself." Rubee has bilateral severe hearing loss in her right ear. Her hearing has always been a challenge, but it never discouraged her from striving to be the best. 
"You have to just stick to really positive thoughts. That's helped me anytime I thought negatively about situations." 
While enrolled in the HLCCTL's College Access Program, staff members helped Rubee apply to colleges and scholarships. "Project HOME helped me with a bunch of my essays to submit when I was applying for scholarships, because it was a lot of writing, and there were a lot of interviews, but I was able to do pretty well," said Rubee. She received a full tuition scholarship from the Posse Foundation; It's extremely competitive and only 10 students in the country earn the scholarship each year. 
Before heading to college, she'll be spending the summer interning with the Teen and College Access Program and helping them plan next year's program. Liz says she's seen Rubee grow during her time at the HLCCTL. "She is incredibly deserving of all that she has achieved. I'm immensely proud of her for making her dream a reality and I can't wait to see what she does for the field of animation." 
Rubee is thankful for all the support and guidance from the staff. She'll be taking her talents to The University of North Carolina School of the Arts in the fall. We wish her much success in all her future endeavors!