Residents hand pour HOMEmade candles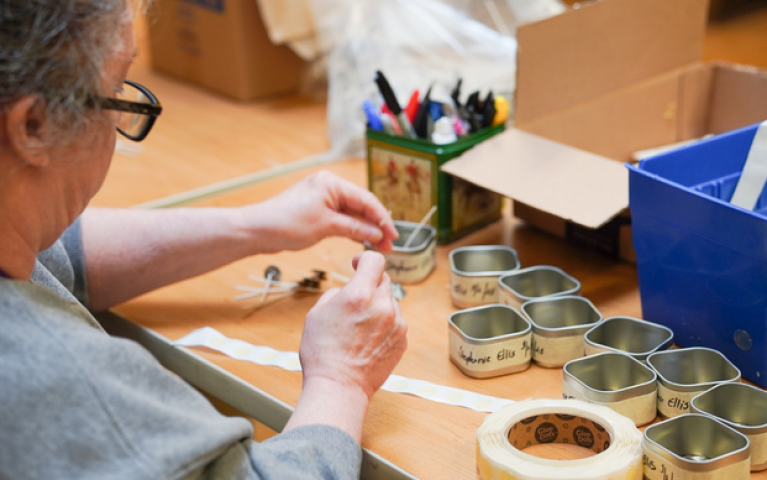 For nearly a decade, Project HOME residents have been dedicated to hand-pouring candles through our team at Social Enterprises. Project HOMEmade, a business under our Social Enterprises umbrella, encourages residents to explore creative opportunities for growth and earned income.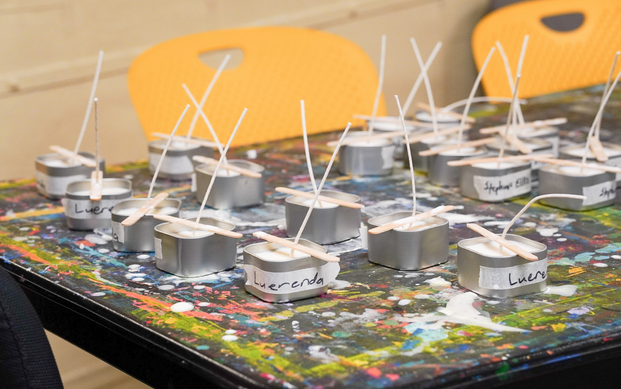 The group meets on Wednesdays and Thursdays from 10:30 a.m. to 1 p.m. in our Backspace at 1515 Fairmount Avenue, home to many community events, including potlatches and our weekly Inspiration Tuesday gatherings. Proceeds from candle sales support Project HOME's mission to break the cycle of homelessness and poverty and provide opportunities for employment.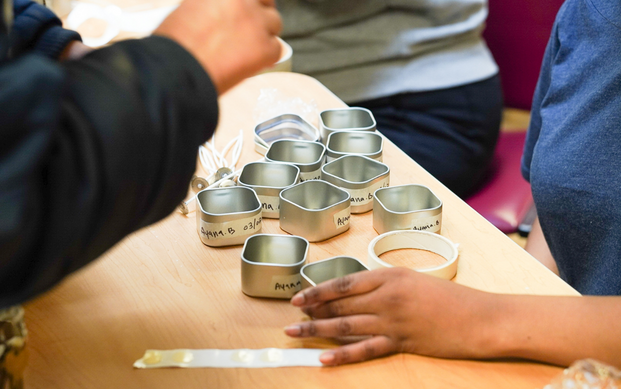 Support Our Candle Makers
All proceeds support Project HOME in our work to break the cycle of homelessness and poverty by providing opportunities for employment. Your purchase of candles, mugs, and gift boxes shares the love and helps us to break the cycle by providing employment opportunities to our residents. Give a gift to someone you love and give back at the same time.